Shopping Cart
Your Cart is Empty
There was an error with PayPal
Click here to try again
Thank you for your business!
You should be receiving an order confirmation from Paypal shortly.
Exit Shopping Cart
The Church Of God At Williamsburg
The Church of God/ Gospel Spreading Association was founded in 1919 by Elder Lightfoot Solomon And Sister Mary Eliza Pauline Michaux. The Church of God At Williamsburg was established in 1928 and rebirthed in 1998. The Pastor is Elder Howard W. Smith, Sr. and the First Lady is Sister Towana O. Smith.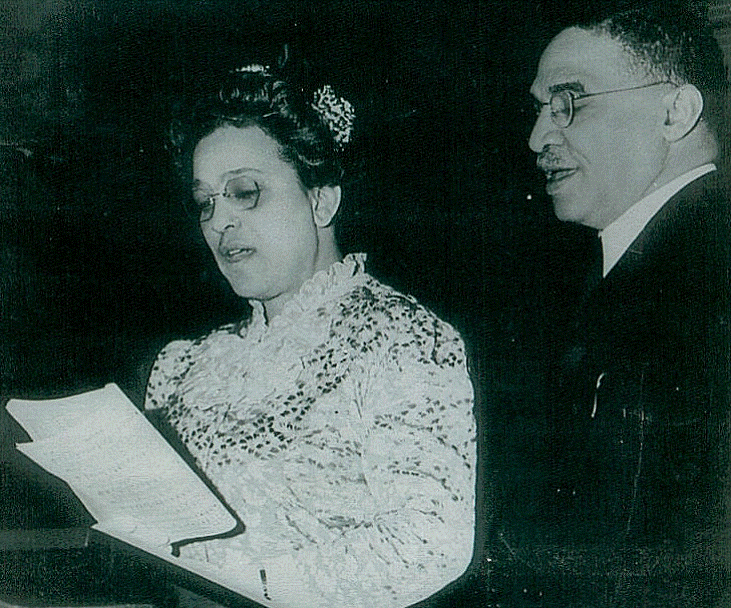 "What We Believe..The Creed" (From the Words of Our Founder, Elder Lightfoot Solomon Michaux)

Brethren, above all we must realize that a creed is that which one practices (summing up of religious belief) and must be established among you as the people of God. "A people" means a group who has come to the conclusion that certain principles must be followed. And to follow these principles is to be that kind of people God will claim as his Own. If you follow evil practices you are an evil people. If you follow righteous practices, you are a righteous people. The creed is that you lay aside malice because malice will make you speak evil when there is no evil to speak about. Therefore, to be a people you must have a principle to follow. And being the People of God, we must accept the principle which God set for His People to follow. And the One God set up is Christ. And unless you follow in the steps of Christ, you cannot be God's People.

Today we are establishing a creed for us to follow as the People of God. Turn to I Peter, second chapter. It begins by saying: "WHEREFORE LAYING ASIDE ALL MALICE, AND GUILE, AND HYPOCRISES, AND ENVIES, AND ALL EVIL SPEAKINGS." To be a hypocrite is to pretend to be what you are not. Therefore, you must lay aside hypocrisy…you must be true, or else you cannot follow the creed set by Christ whom God gave as an example.

The creed in here is to be that you lay aside malice, because malice will make you speak evil when there is no evil to speak about. A person who harbors malice is malicious… and to be malicious is to be devilish…deliberately mischievous. The creed says too that you must not possess any guile…Do not make believe to be a friend to a person just to get something out of them.

In order to obtain our creed, you must desire the sincere milk of the word that you grow thereby. And anyone who desires and will study it will grow, be respected, be recognized, regardless to who they are. Therefore the Word of God is a foundation for every man's salvation.

In order that you can get the substance of our creed turn back to the 2nd chapter of 1st Peter and read the 6th-8th verses, "UNTO YOU THEREFORE WHICH BELIEVE HE IS PRECIOUS: BUT TO THEM WHICH BE DISOBEDIENT, THE STONE WHICH THE BUILDERS DISALLOWED, THE SAME IS MADE THE HEAD OF THE CORNER, AND A STONE OF STUMBLING, AND A ROCK OF OFFENCE. EVEN TO THEM WHICH STUMBLE AT THE WORD, BEING DISOBEDIENT: WHEREUNTO ALSO THEY WERE APPOINTED. BUT YE ARE A CHOSEN GENERATION, A ROYAL PRIEST HOOD, AN HOLY NATION, A PECULIAR PEOPLE; THAT YE SHOULD SHEW FORTH THE PRAISES OF HIM WHO HATH CALLED YOU OUT OF DARKNESS INTO HIS MARVELLOUS LIGHT:" Now you are a chosen generation. If you desire to be what the Lord would have you to be, He makes a choice of you. Sometime I just Thank the Lord for making a choice of me.

One of the rules the people of God must be governed by is don't worry about people who do wrong. There is no need to take their word nor reject their word. Just leave them with the word of God. These words which we speak now will judge you in the last days. The only way God judges is by His Word. His word is based on experiences that you can find in the Book, the experiences of the other men who have gone that way. You can find them in the Book, or if you don't want to look it up, the just look all around you. God doesn't even tell you anything which you cannot find. So let us follow the Lord.

What the Church of God Believes and Teaches

"THE FOUNDATION OF THE CHURCH OF GOD BASED SOLELY ON THE TEACHINGS OF JESUS CHRIST"

(By: The Founders-Elder Lightfoot Solomon & Sister Pauline Eliza Michaux)




WE BELIEVE that a man is justified by his faith in the promises of God's Word. Read Romans 3:29-30 and Romans 4:1-5.



WE BELIEVE that man is sanctified by his faith in the life of Christ or by separating from his former life to live the life of Christ. Read St. John 17:15-19 and I Corinthians 1:2.



WE BELIEVE the Church should practice all the ordinances as taught by Christ: Baptism by immersion which commemorates His burial and resurrection, read Romans 6:3-10; The Holy Communion which commemorates His death and suffering, read Matthew 26:17-28; and foot washing which commemorates the lowliness of His spirit notwithstanding His position as Lord and Master, read St. John 13:1-17.



WE BELIEVE that the Church of God is the family of God in earth of which God is the Father, the Holy Ghost is to be Mother, and Jesus Christ is the Elder Brother by whom we pattern our lives. Read Ephesians 3:14-21.



WE BELIEVE the Holy Ghost, the Mother of the Church, has given to man by inspiration that everyone might know when He is a member of God's family, the epistle of I John, third chapter 1-10. Read II Timothy 3:16-17.



WE BELIEVE that God has no respect of persons, and that out of every Nation, kindred and tongue; He is making up His family through their faith in the gospel of His Son, Jesus Christ, which is to be preached in all the world. Read Revelations 7:1-10.



WE BELIEVE in the resurrection of both the righteous and wicked dead. Read St. John 5:28 & 29



WE BELIEVE that the righteous or holy people will get up a thousand years before the wicked dead. Be changed and caught up together with those resurrected from the dead to meet the Lord in the air. I Thessalonians 4:14-19, and I Corinthians 15:50-57.



WE BELIEVE that the righteous and holy will get up a thousand years before the wicked dead. Read Revelations 20:6 and then 20:5.



WE BELIEVE that the wicked living shall be left in the earth unchanged when the righteous living are changed and caught up to meet the Lord. Read Matthew 24:28-42. We believe that during the thousand-year reign with Christ, the judgment of the wicked will take place, the Saints acting as Jury. Read I Corinthians 6:2, 3. .



WE BELIEVE that after the judgment, then the execution of the judgment will take place. Read Jude 14-15 verses, and Revelation 1:7, and Revelation 20:7-10. . ."



WE BELIEVE that after the execution of the Judgment, God shall burn this present world up root and branch, and create a new heaven and a new earth wherein nothing shall dwell but the righteous. Read II Peter 3:7-14.

WE BELIEVE that after the new heaven and the new earth have been created by God the beautiful new Jerusalem which is now being built in heaven by Angels will be lowered out of heaven and set upon the Spot, where Jerusalem of old sat when our Lord was condemned there. It will be the RELIGIOUS CAPITAL of the NEW WORLD from which Jesus shall rule the nations with love. Read the 21st chapter, verses 1-8 of Revelations.

THE CHURCH OF GOD AT WILLIAMSBURG

0

/